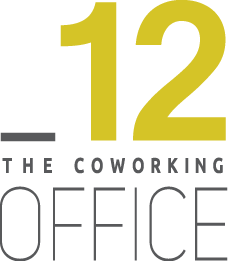 WORK AS AN EXPERIENCE
Office12 – est. 2015 – is a co-working space offering all the amenities necessary for a creative and innovative person to stay focused, productive and happy. Our mission is to help people experience their daily work and leisure time outstandingly. Everyday we host people and ideas, organize events and workshops and help our residents move forward and getting closer to each other creating a small community. Office12 consists of an open space area, private offices, team rooms for 2-4 people, a meeting room and a coffee area. It is 160 sq.m and it is set in an energy efficient building, with beautiful environments and a balcony with a view you can enjoy while working.
check our
open space

plans
A desk in our open space area is available for you. Just choose how long you are going to need it.
Weekly pass
Coffee & tea
Super-fast internet
Safe storage
Meeting room usage of 2h
Get started
Monthly pass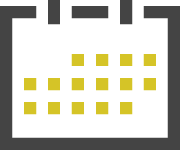 Coffee & tea
Super-fast internet
Safe storage
Meeting room usage of 8h
3-Month pass

Coffee & tea
Super-fast internet
Safe storage
Meeting room usage of 24h
get your early bird offer!
Make your booking 2 weeks early and get a 5% DISCOUNT!
OFFERS
memberships of all sizes
so you can
grow

with us!
AMENITIES
Micro-roasted coffee
Enjoy filtered water, coffee and tea varieties.
Super-fast internet
Redundant internet connection with 3 load-balanced ADSL connections, QoS, Wifi and cabled network.
Well-equipped
In meeting rooms, open space or even the kitchen, what you might need we probably have it.
safe storage
Lockers and drawers to keep your private stuff. Extra storage space upon request. Alarm & CCTV available.
Printing
Printing service up to 50 pages/month and then 5€/100pages. Landline available from 25€/month.
Cleaning
Cleaning service for a clean and fresh enviroment every day.
Meeting room
8h use of the meeting room monthly and access to presentation equipment such as projector, 48" screen, web cameras and more.
Meet
the Local Tech Ecosystem
Why Heraklion is a great place to live and work? Many entrepreneurs, researchers and students work together in a a beautiful place with a variety of options.
LEARN MORE
NEWS & EVENTS
A workshop that will get you started with running Jenkins pipelines for building, testing and deploying your applications. If you've always been wondering how to get started with Jenkins, then this workshop should offer a good starting point, so you can start running your CI/CD pipelines with the best open source automation server out there!
Org meetups are where decisions are made and they are open for all DevStaff members to attend! You can bring up your own topics for the agenda or just attend to learn what it takes to run a meetup group for developers in Crete.
Not yet-another-refactoring-kata. This time we will talk about something we all have to battle against every day at work: legacy code! In this meetup we will handle legacy code cautiously, and plan our steps together to fully refactor and redesign.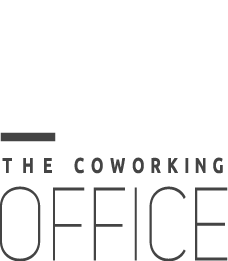 COME & VISIT
Michael Iliadi 12
71409, Heraklion
Greece
9:00-20:00
and later upon request*